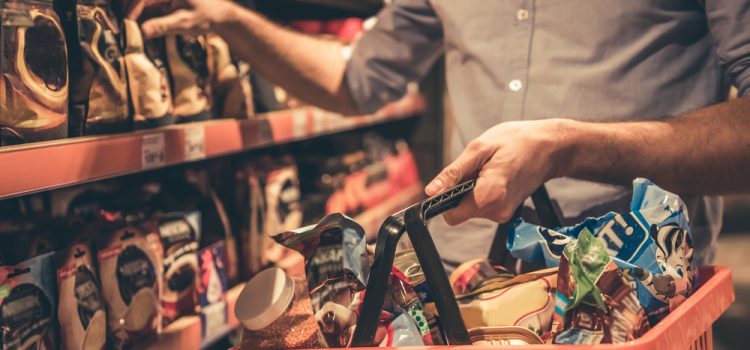 UK inflation rate at 2.9%: What this means for you
The UK inflation rate hit 2.9% in May 2017, according to new stats from the Office for National Statistics (ONS). That's the highest inflation rate for nearly four years.
This means that inflation stays well above the Bank of England's target of 2%. One reason for an increase in the UK inflation rate was a rise in prices for games, toys and hobbies.
A rise in inflation means the economy is growing – which is good news for Britain. But what does a growing inflation rate actually mean for you and your money? Let's take a look at how the UK inflation rate affects you.
Why is inflation up?
Inflation has been rising fairly steadily over the past year. A year ago in May 2016, it was just 0.3%. And only two months ago in March 2017, it was at 2.3% before it rose to 2.7% in April.
A rise in the UK inflation rate simply means that things are getting more expensive. It includes the costs of various popular products and services.
The ONS says that the biggest area where prices are rising is in the 'recreation and culture' sector. The cost of computer games, toys and other hobbies was a big factor in this. Another reason for the rise was an increase in the cost of package holidays to British tourists.
Food prices were also up slightly from April. In particular, sweet treats like sugar, jam, syrups, chocolate and confectionery got more expensive.
One thing holding back inflation was a decrease in the cost of transport. This includes things like petrol and diesel prices and the cost of air and sea travel. The ONS says that Easter falling in April rather than March had a big effect on this.
How does the UK inflation rate affect you?
As we explained, inflation increasing means that prices are going up. If you're on a tight budget, this could further stretch your finances.
And one thing that could make matters worse for British consumers is that wages aren't currently rising in line with inflation. In the first three months of this year, wages increased an average of just 2.1%.
So as prices are going up faster than wages, this means you'll have less money in your pocket overall.
It can be really difficult to make ends meet when money's tight. One way you can make your money go a bit further is to switch to a budget supermarket. Read our blog to find out where to shop on a budget and how you can save money on your supermarket shop.