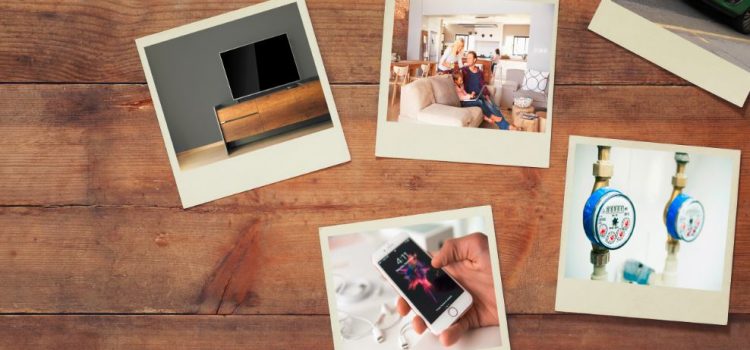 Priority bills: What are the bills you should never miss?
Priority bills are the payments you should always stick to before you cover other bills. That's because if you don't, there could be serious consequences for you. They can be secured or unsecured – a secured debt just means the lender can take some of your property if you don't pay it.
We'll take you through what your priority bills are and why it's important you pay them on time.
What are your priority bills?
Here are some of your priority bills – and what can happen if you don't pay them. Other than your rent or mortgage, these aren't in any order of importance – that will depend on your individual circumstances.
Mortgage or rent: Keeping a roof over your head should be your number one priority. If you don't pay your mortgage or rent, you could lose your home.
Council tax: The council can apply to have the money you owe taken from your wages or benefits. And if you miss your council tax for a long time, you can even go to prison. Recently, some councils seem to be cracking down on unpaid council tax.
Utility or phone bills: Missing your gas, electricity or phone payments can mean your supplier will cut you off.
TV Licence: If you don't pay your TV licence, you could get a fine of up to £1,000. Of course, if you only watch streaming services like Amazon Prime or Now TV, you won't need a TV licence.
Hire purchase (HP) payments: The lender could repossess any cars or furniture you have on HP if you don't keep up the payments. If you need your car to get to work, this is something you should take seriously.
Income tax, VAT and other tax bills: You could get a visit from the bailiff if you don't pay these or HMRC could take the money straight out of your wages.
Magistrates court fines or parking tickets: The council can take the money out of your wages or benefits, or you could get a prison sentence.
What about your other debts?
Your other unsecured debts are non-priority debts. These include personal loans, overdrafts, credit card or store card debts and catalogue debts.
Non-priority doesn't mean you shouldn't pay them – it just means the consequences of missing them are less serious. If you've got a debt solution like a Debt Management Plan or an Individual Voluntary Arrangement, you'll already be repaying these debts through this. And if you don't, make sure you're at least paying the minimum to avoid charges or extra fees.
If you're struggling
Don't ignore the situation if you're starting to fall behind with any of your priority bills. As you can see from the examples above, they can cause you real problems if you miss them.
Get in touch with the creditor you're struggling to pay – whether that's your landlord, your phone provider, local council or creditor. You can explain your circumstances and they should do everything they can to stop the situation escalating.
If you've got a debt solution with us and you're falling behind with your priority bills, get in touch. We can take a look at your budget and see why you're struggling to stay on track. If your finances have changed, we can help you get things back under control.
You can give us a call to speak to us today.
Existing DMP customers should call 0330 102 0004 (Mon–Thurs: 8am–8pm, Fri: 8am-5.30pm) and existing IVA customers should call 0330 102 0006 (Mon–Fri: 9am–5.30pm).
Or if you'd prefer, DMP customers can request a call back through My Online Account or at the www.HarringtonBrooks.co.uk website.
Free, confidential, no obligation advice
If you're currently worried about your finances and ability to pay your priority debts, have unsecured debts from personal borrowing and would like to speak confidentially to an advisor, then please get in touch by calling 0800 048 1764. (Lines open Mon–Thurs: 8am–8pm, Fri: 8am-5.30pm).

The advisor will be able to talk to you about the benefits and considerations of a range of debt and personal insolvency solutions.
You can also visit www.HarringtonBrooks.co.uk to request a call back at a time to suit you. By requesting a call you are under no obligation to use our services. Harrington Brooks provide solutions to customers living in England, Scotland, Northern Ireland and Wales.
Should you choose to undertake a plan or arrangement, there may be consequences to consider, including restrictions on future expenditure, lending and on your ability to obtain further or future credit. Fees, terms and conditions apply. For further information and advice please visit www.HarringtonBrooks.co.uk.
The services that we provide may be available at no cost from other government and charity based providers. Further information can be obtained from the Money Advice Service at www.MoneyAdviceService.co.uk