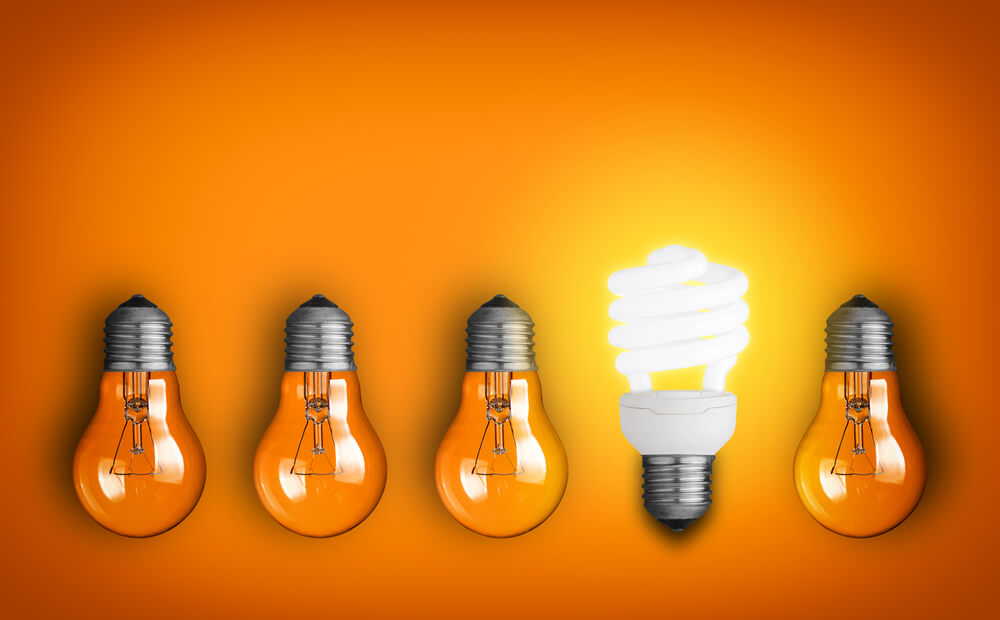 Money saving tips for the home
We're always spending money on items for the home be it a TV, laptop, washing machine or otherwise and many are high ticket items that cost a bomb. If you're used to keeping your costs down then you may already be following some of the tips we have below. But there may also be one or two that surprise you.
Get a smart meter upgrade for free – see what you use
Depending on your tariff and energy supplier you may be entitled to a free smart meter upgrade. What are the benefits of a smart meter? You can see exactly what you're using, spending and which appliances use more power than others. With this in mind it'll make you think twice about how often or how long you use these appliances in the future.
So how do I get one? All smart meters are supplied and fitted by your existing gas and electricity supplier so give them a call or look on their website for more details.
Change to energy saving light bulbs – even your halogen spotlights
If you've not done this by now you should do. Energy saving bulbs are the norm. Even if you have halogen spot lights you can get LED lights that use a fraction of the energy and will save you money on your lighting bills. Stores like Wilko, Home Bargains and B&M Bargains often stock these so it's well worth a trip.
Buy a jumper
Simple and effective. If you're feeling cold in the house don't reach for the thermostat, put on a jumper and save your hard earned cash. We recommend either TK Maxx or H&M for decently priced, chunky jumpers!
Get an EPC report to see if your home is energy efficient
Sometimes it costs money to save money. An EPC report could highlight ways in which your home could be more efficient when using energy. Prices do vary but you can get one done for as little as £39. If you're in rented accommodation then your landlord should provide one.
Renting – what services should my landlord maintain?
A good place to start is the Gas Safe website. They detail what your landlord's responsibilities are when it comes to gas safety. This matters because a well serviced and maintained boiler will be efficient and cost less to heat your house.
Kettle – only fill up what you need
By overfilling kettles the UK wasted £68 million according to the Energy Saving Trust in 2013 – what a massive source of wasted energy. So our advice is to only fill the kettle with what you need. According to npower it costs 2.5p to boil a full kettle, so if you multiply that by the amount of brews you have in a day, week, year etc, you can start to work out the savings this simple tip can help you make.
If you use your kettle a lot then it may be worth investing in an energy saving kettle. A good place to look would be Nigel's Eco Store. Do the maths and, if it stacks up, consider the outlay as an investment as they're not cheap.
Use the right pan for the right hob
In order to use less energy when you're cooking you should always use the right size hob for the right size saucepan. Just for reference on a gas hob the flames shouldn't creep up the side of the pan nor should the flames be concentrated right around the middle of the pan. If they are then your pan won't heat evenly and it'll take longer to cook your food.
Cut food smaller – it cooks easier
This may not apply to all foods but it definitely applies to some. The smaller your food is cut then the easier it is to cook. If it's easier to cook then you'll use less energy and save money.
No standby
It's only a little light, it doesn't use that much electricity, right? If your appliance is on standby then it will use very little electricity. But if you took the time to actually switch off ALL appliances completely then over a year the savings could be over £70.
Loft and cavity wall insulation
You can often get free loft or cavity wall insulation through your energy supplier. Contact them first to see if you're entitled. Some homes may not allow for cavity wall insulation if the gap is too small and some energy suppliers don't offer this service if you are in arrears.
Turn your heating down
Turning your heating down by one degree, if it's already high, will make a difference to your annual bill. Anything between 20-22 degrees is regarded as an adequate indoor temperature for most people during the winter.
It may be cheaper to use electricity at night
Electricity used during off-peak periods is normally cheaper but it depends on your tariff. If you need to supply two readings when you give a meter reading then the chances are you have a night rate tariff. The way to use this to help you save money is to switch your usage to off peak times,  for example, think about charging laptops and phones during the night and switch the washing machine on just as you jump in to bed. Remember to unplug or switch off your appliances once you've finished.
Cold weather payments
Between November and March, if the local temperature is an average of zero degrees or below for at least seven days, you could be entitled to a Cold Weather Payment. This applies if you're claiming certain government benefits.
Pension Credit
Income Support
income-based Jobseeker's Allowance
income-related Employment and Support Allowance
Universal Credit
Npower also have a handy article for customers who could be eligible for help if they're struggling to pay their bills.
Check for draughts
Check your windows and doors for draughts that are coming in. If you need to re-seal around your windows or doors it's a simple and cheap job which you could do. Otherwise give a local handyman or a window fitter a call to make sure your home isn't seeping out warm air.