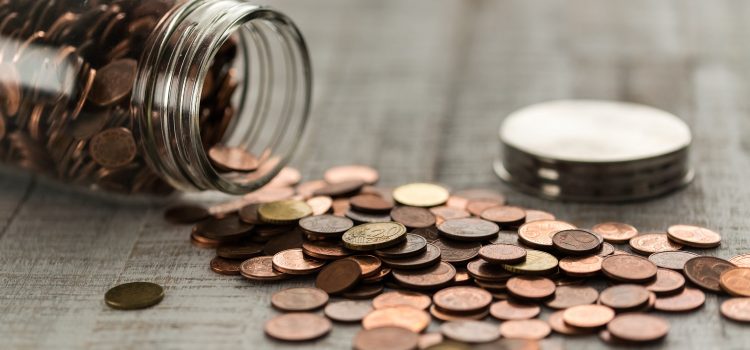 Financial Capability Week 2017: Budgeting tips from One Advice Group colleagues
It's currently Financial Capability Week 2017, aimed at helping you get in control of your finances. From managing what you spend on the bills to affording unexpected bills, it's all about making sure you're on top of it all. To read more about Financial Capability Week, check out our blog.
With sustainable financial wellbeing in mind, we asked our colleagues to give their best budgeting tips. Check out what they had to say below. We've also created a short video to showcase some of the comments – check it out on our Facebook and Twitter pages.
Managing the bills
"Try to set some money aside every month for any unexpected bills. It doesn't have to be a lot – even just a few pounds a month helps. Then if your car breaks down or your fridge stops working, you won't struggle with the cost of this." – Matthew Cheetham, Chief Executive Officer
"Always pay bills by Direct Debit if a discount is offered for doing so." – One Advice Group Employee
"Move all your Direct Debit and standing order dates to match your pay day so that all bills are taken care of as soon as you are paid." – One Advice Group Employee
Food shopping
"Create a meal plan and stick to it. This stops you from buying unnecessary food and can save a lot of money." – Paul Myall, Specialist Support Advisor
"Shop at discount supermarkets like Lidl and Aldi. Many of their suppliers supply the big five so the quality of food is the same." – One Advice Group Employee
Planning it out
"Don't forget to include one-off costs like Christmas in your monthly budget. If you do forget, you might find it difficult to make ends meet over the festive season." – Darren Smith, Group Commercial Director
"Get a daily diary. Note down everything that is spent on that day, from Direct Debits to the cost of nipping to the shop. Review this at the end of each week. This will provide a realistic picture of where and how your money is spent." – Steve Wilding-Hewitt, Personal Finance Manager
Checking your bank account
"I find that regularly checking your bank account (at least every other day) helps to maintain control of your money. Like a lot of people in today's world, I rarely use cash, so it's easy to lose track of your available funds. Ensuring you stick to your budget by checking your online banking app is a quick and easy way to ensure you don't get caught out half way through the month." – Ryan Healey, Specialist Support Manager
"Consider having two accounts; one for bills and the other for food/shopping/going out. That way your bills are always paid and you can keep a check on how much is left in the other account to have fun!" – Sarah North, Senior Insolvency Technical and Compliance Manager
"I find the best way to manage money is spend within your means. I have two separate accounts within my bank. I set Direct Debits with one account and the other for saving – every month I put money to cover all my bills in one and spend the rest I have in the other account, making sure I have covered the important things first." – Alice Frank, Specialist Support Advisor
Other budgeting tips
"Always aim to pay a little extra to your store card, credit card and catalogue debts than the minimum premium – use next month's potential interest payment as a guideline." – Steve Wilding-Hewitt, Personal Finance Manager
"Join a cash back scheme. This can get you hundreds of pounds per year back on things you pay for anyway." – Paul Myall, Specialist Support Advisor
"If you think that you will be able to stay within your means by getting a wad of cash out to last a number of days, you're wrong. You will only ever expand into whatever physical cash is in your wallet and you will tell yourself that you only need to start worrying towards the end of the period. I used to do this and it just doesn't work!" – One Advice Group Employee